What color goes with peach walls. When it comes to decorating your home, the color peach is great for adding warmth and vibrancy.
Peaches are inspired by the fruit and can range in color from a light pink or yellow tint to a light pink or orange tint.
Peach pairs beautifully with cool colors, making it perfect for use in areas such as kitchens, bathrooms, dining rooms, as well as other areas in your home.
What color goes with peach walls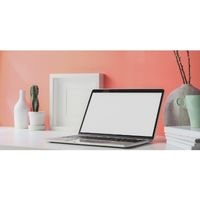 Peach is a color that was named after the fruit, which comes in various tones from pink-orange to pink-yellow.
The peach flesh inspires warm feelings of joy and ease, but there's something about the pink tone when incorporated with peach that makes people feel that little more feminine.
Today we are looking at a selection of different colors that combine well with peach, particularly when it comes to choosing one as your wall color or an accent color for your interior design project.
Peaches and Cream
White is complimented with peach, appearing to be crisp and fresh. When it comes to coddling pale tones of peach, white is a good neutral as it contains subtle tones of warmth.
Peach pairs nicely with gold/may also go well with yellow and cream. Dyes made from peach give the color a deep tone in some instances and a lighter shade in others.
We believe that peach tends to look elegant and sophisticated with many different decorations-including light brown and beige which tie in well.
When used on ceilings and walls because they'll appear soft while making these rooms feel romantic and feminine.
Peach is one of our favorite colors used by anyone who desires their bathroom walls or shower area to be smoother than normal while complementing their skin tone as well as any other decoration they plan on surrounding themselves with.
Pale Yellow
While many shades of peaches may give off a semi-yellow hue, you can draw out the cheerful and energetic side of peach by pairing it with a soft shade of pale yellow.
A light buttery yellow color on the walls would work as a slightly more cheerful paint choice instead of a non-descript neutral that could blend into any room.
These two colors together will create the look of the setting sun, which can make any room feel like an oasis away from worries or even make them romantic in nature.
You can also use pale yellow with peach hues to create a more vibrant contrast that hints towards a tropical theme too.
Mint Green
Mint green and peach are a lovely color combination for a traditional cottage country-style interior. And they work especially well when used together in floral prints.
Consider a patchwork comforter using a petite and delicate floral pattern comprising peach flowers and mint green foliage to complement the rest of your decor.
For example, you can apply this same idea to an accent wall that sits above your footboard or headboard which is perfect for designs that have heavy wood furniture.
Pale Pink and
One of the major trends that came into the limelight was pairing pale pink with navy blue. This movement is considered an offshoot of darker shades of blue and peach being used together in interior design.
The two opposites accent each other because they sit opposite to each other in terms of the color wheel.
In case you find a shade of peach which is literally orange and pink combined, then this will work perfectly as an accent color for your deep navy paint job.
This is because the orange variations will contrast against the blue while the pink tones will bring a softness to your room; this is appropriate for luxury and elegant interiors.
Purple
Purple and yellow are juxtaposing colors on the color wheel, so peach-colored shades that have yellow undertones will look striking with either vibrant or dark purples.
Purple and peach work well in interiors when used alongside a neutral or similarly warm, subtle shade such as black, gray, or off-white.
These colors can be used to achieve a variety of interior styles; for example, a black room with lilac and wow-pink accent sofas would make for a modern twist on country cottage decor.
Alternatively, a capricious purple velvet sofa and an orange throw cushion in an off-white bedroom would achieve a glamorous quirky style.
Gray
As a neutral shade, gray works well with most colors in interior design. Peach and gray make a particularly attractive pairing, with the cool tones in gray balancing out the heat in peach.
For a bold interior, use dark shades of gray such as slate or charcoal with peach; this will create a contrast not only between the tones of these two but also in the shades, making the peach seem more vivid.
If you want to highlight color elements of your peach characteristically lively decor, then choose a shade of gray with blue undertones because this will enhance those orange tones.
What color goes with peach walls
Related Guides